Melbourne locations
Opening hours
MC Dental is open seven days a week* (Brighton open 6 days) and on most public holidays. Our online booking system is easy to use – just click 'Book Online' button at the top. If you have any questions or concerns, call MC Dental on 8608 8968 and we'll be happy to help you over the phone. If you are looking for a dentist open on Sunday, we have 4 locations across Melbourne that are open on Sundays, so don't hesitate to book online, call, or visit one of our clinics.
Dentist open on Public Holidays
MC Dental has at least one clinic open on public holidays. We're here to help with your dental emergencies or any dental issues. We have dentist clinics open today, ready to accommodate you. You can always call our friendly reception staff at MC Dental on 8608 8968.
Public holidays notice:
A 10% surcharge will apply to all dental treatments on public holidays to cover operational costs. We appreciate your support and welcome your feedback at enquiries@mcdental.com.au.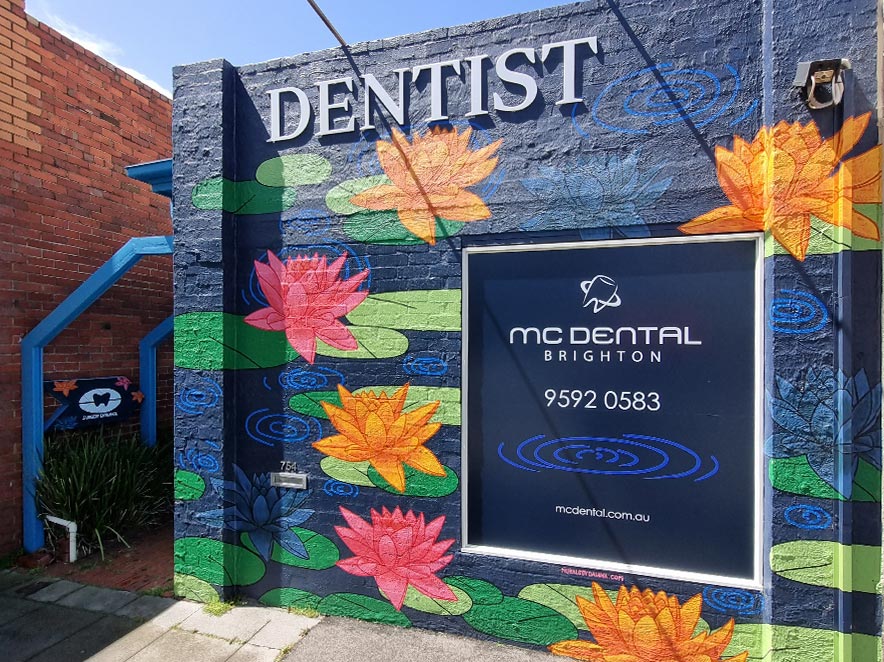 BRIGHTON
754 Hampton Street,
Brighton, 3186
PH 9592-0583
Monday 8:30am-5pm
Tuesday 8am-6pm
Wednesday 8:30am-5pm
Thursday 9am-7pm
Friday 8:30am-5pm
Saturday 8:30am-4:30pm
Public Holiday Opening Hours
| Clinic | Public Holiday Date | Hours |
| --- | --- | --- |
| Brighton | Christmas Day, Monday 25th December | Closed |
| Docklands | Christmas Day, Monday 25th December | TBC |
| Westfield Doncaster | Christmas Day, Monday 25th December | TBC |
| Glen Waverley | Christmas Day, Monday 25th December | TBC |
| Highpoint | Christmas Day, Monday 25th December | TBC |
| Melbourne Central | Christmas Day, Monday 25th December | Closed |
| | | |
| Brighton | Boxing Day, Tuesday 26th December | Closed |
| Docklands | Boxing Day, Tuesday 26th December | TBC |
| Westfield Doncaster | Boxing Day, Tuesday 26th December | TBC |
| Glen Waverley | Boxing Day, Tuesday 26th December | TBC |
| Highpoint | Boxing Day, Tuesday 26th December | TBC |
| Melbourne Central | Boxing Day, Tuesday 26th December | TBC |
| | | |
| Brighton | New Years Day, Monday 1st January | Closed |
| Docklands | New Years Day, Monday 1st January | TBC |
| Westfield Doncaster | New Years Day, Monday 1st January | TBC |
| Glen Waverley | New Years Day, Monday 1st January | TBC |
| Highpoint | New Years Day, Monday 1st January | TBC |
| Melbourne Central | New Years Day, Monday 1st January | TBC |